HIGHLIGHTS OF THE TOUR PACKAGE
NINJYA HISTORY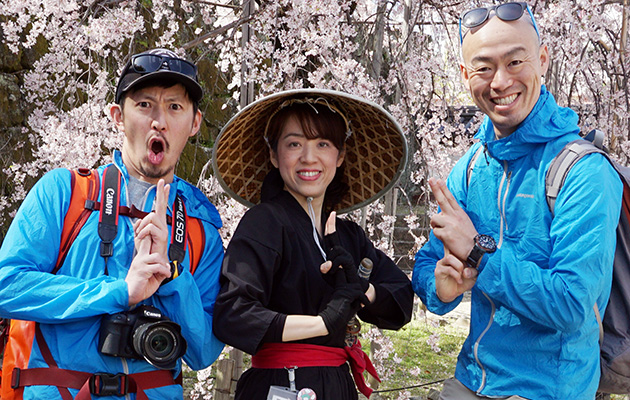 Ninjas were professional spies, infiltrators and assassins who were valued more for their stealthiness than fighting ability.
Close
THE FOREST AND FALL COLOURS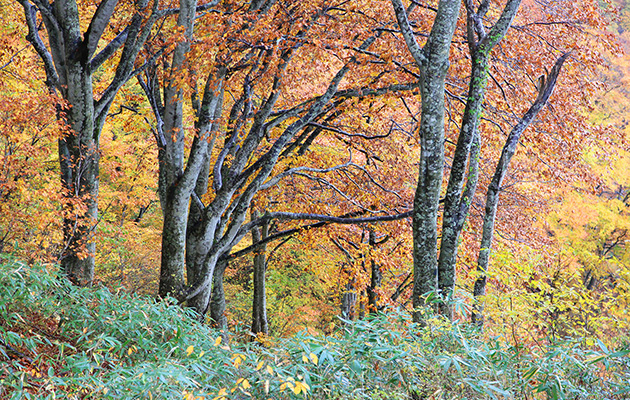 We hike when the Fall colours are at their peak. This is a deciduous forest of Japanese beech, oak, mountain ash and maple to name a few and their Fall colours are amazing.
Close
TOGAKUSHI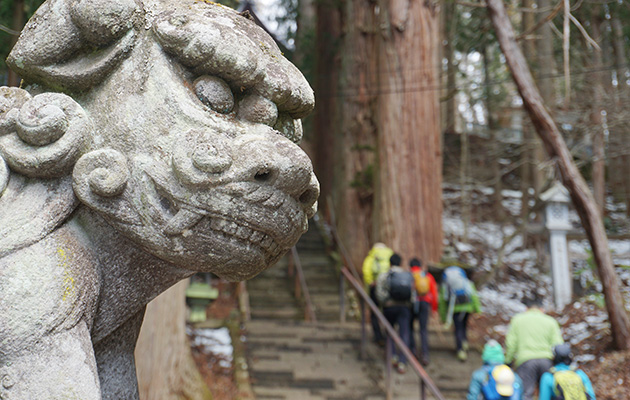 Togakushi is a sacred spiritual spot located on Mt. Togakushi blessed with abundant nature and a rich culture that is thousands of years old.
Close
THE BULLET TRAIN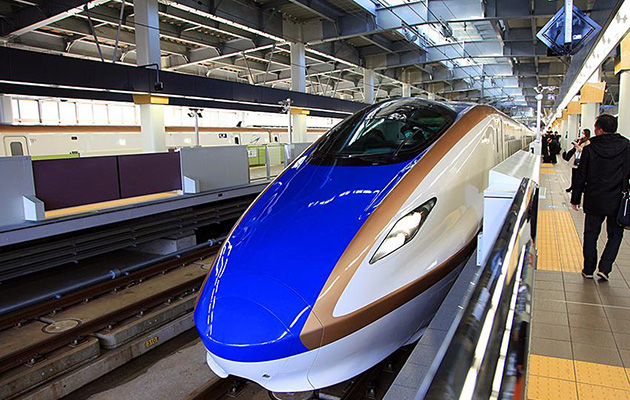 Kickback and relax, enjoy the ride!
Close
SAMURAI, BUSHIDO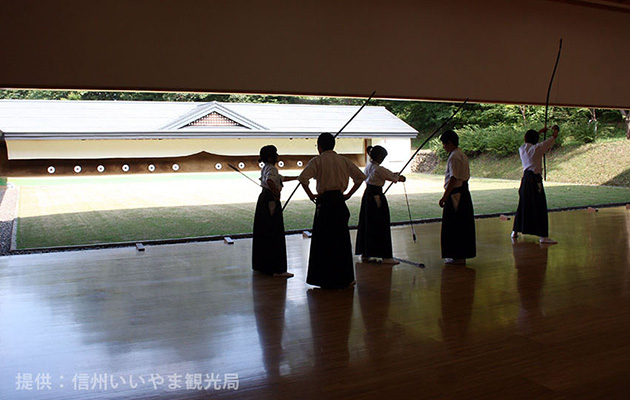 Hiking the Shinetsu Trail and visiting historical sites along the tour, We learn about and experience samurai culture and lifestyle today.
Close
REGIONAL CUISINE
Chefs at the accommodations prepare beautiful local cuisine that are authentically regional, with emphasis on seasonal and locally sourced ingredients.
Close
KANAZAWA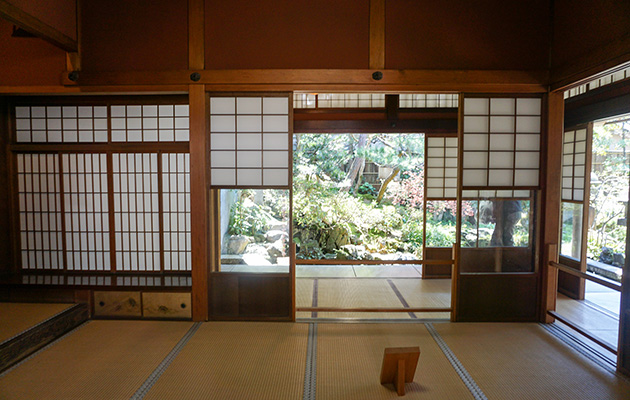 The city boasts many historical attractions such as restored residences, the old castle town, such as the Nagamachi samurai district and Geisha entertainment districts. Enjoy the city that was built by Samurai.
Close
TOUR LEADER FLUENT IN ENGLISH AND JAPANESE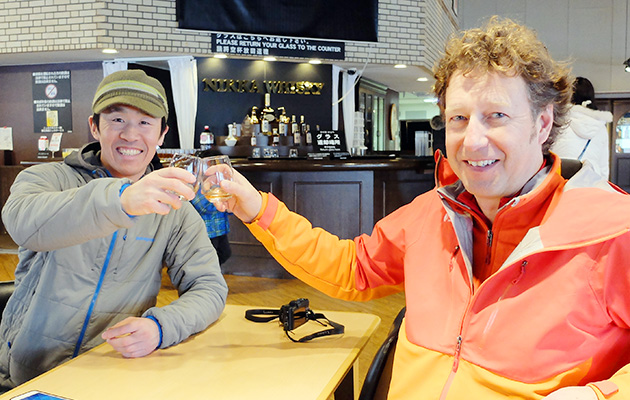 Your tour leader, who is fluent in both English and Japanese, is there to ensure that you achieve the full potential of the trip. This means that it is enjoyable, safe and that you have an open doorway to the Japanese people and their culture.
Close
RYOKAN EXPERIENCE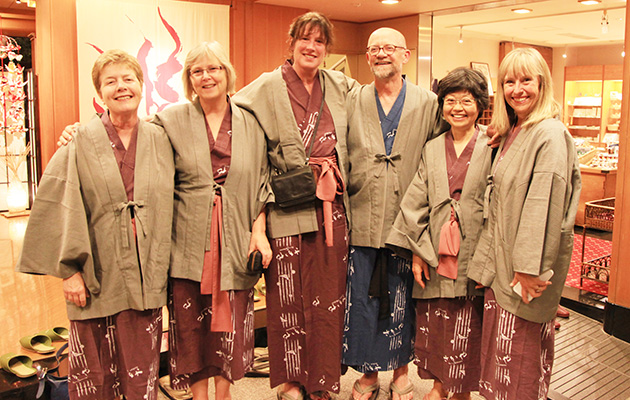 Ryokans are the traditional Japanese inns. Yukata, a Japanese robe is provided at each Traditional Japanese inn, Ryokan.
Close
ONSEN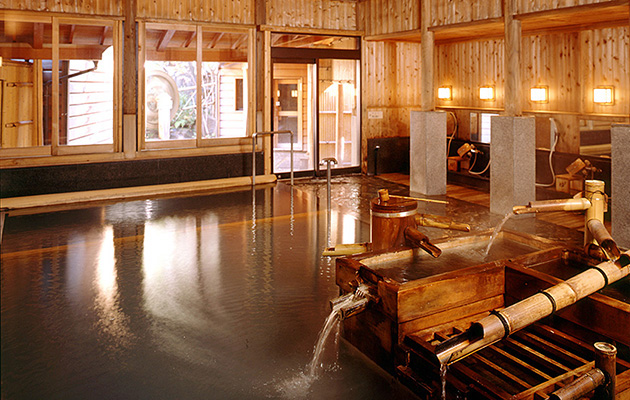 Onsen" is the term for a hot spring though also used to describe the inns and facilities built around the springs. There are thousands throughout the country. We will relax in Onsen after the hike, where we stay.
Close
SNOW MONKEYS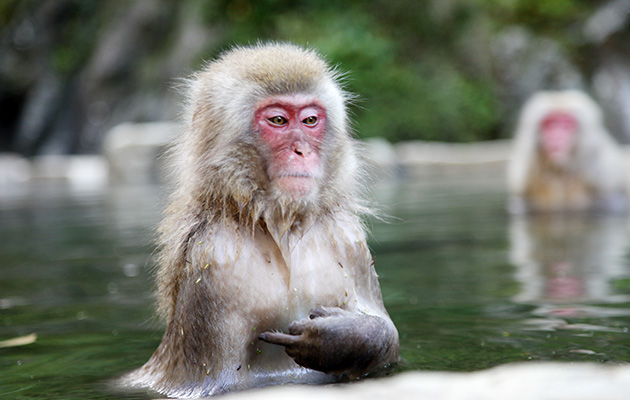 These "must-see" characters will be a highlight of the trip.
Close
SAKE BREWERY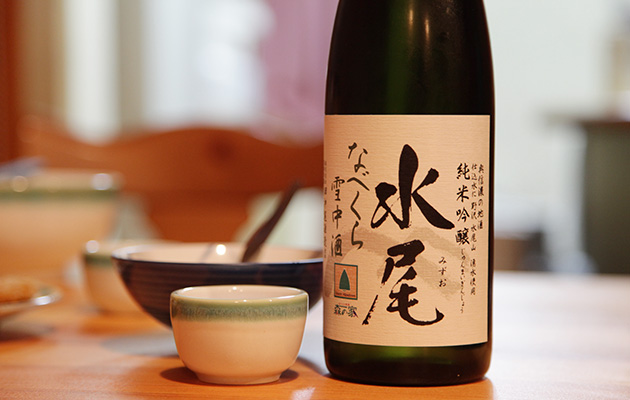 We visit a local Sake Brewery in Iiyama to learn about Sake making and have a taste of local Sake.
Close
PRICE AND DATES
PRICE

431,000 JPY (Fixed)

We only take payments in Canadian dollars (CAD).

Please note that values shown in converter are indicative only.

*The online exchange rates provided by this Currency Converter are intended as a guideline only and should not be used for transactional purposes. All rates are subject to change without notice.

Exchange rates used by Yamnuska Mountain Tours and Yamnuska Mountain Adventures on invoices will include an exchange fee of 1.5 YEN per Canadian dollar.

For Example :

Currency exchange rate (mid-market rate) at the time of balance payment with an exchange fee applied to invoice.

1 CAD = 101.3912 JPY - 1.5 JPY (an exchange fee) .

Covert Date 2022.April.22

Your balancer payment

¥431,000 ÷ 99.8912 JPY = $4,314.69 CAD

Single Supplement Charge $580.00 CAD
INCLUSIONS
INCLUSIONS

Full-time services of your Yamnuska tour leader.
10 nights accommodation. (Single supplement applies)
All breakfasts, five lunches, nine evening meals. (indicated by a ✔on the itinerary)
An optional complimentary short hike tour in Tokyo on Day 1. (Mt.Takao hike)
All tour transportation (Taxi, Bus, Train, Bullet Train) between destinations in Japan, except for transportation during a complimentary tour on Day 1.
5-day local guide service. (Day 3, 5, 6, 7, 9)
A half day local interpreter service for Iiyama. (Day 4)
Private transfer & entrance fee to Jigokudani monkey park in Yudanaka, Hokusai Museum in Obuse from Nozawa to Madarao Kogen.
Private transfer during all hikes .
Luggage forwarding from lodge to lodge during Shinetsu Trail hike (days 4 - 9).
Entrance fee to all hot springs.
Entrance fee to Ninja Museum in Togakushi village.
Entrance fee to Nomura Samurai Museum in Kanazawa.

NOT

INCLUDED

Airport arrival & departure assistance.
Airport transfers.
Flights to and from Tokyo,Japan
Trail snacks. (e.g. cliff bars, granola bars, trail mix,protein bars etc.)
Alcoholic beverages.
Certain meals indicated on Itinerary by NA (easy options always available).
Optional Tours.
Travel Medical Insurance (Required).
ACCOMMODATION INFO
Single Supplement Charge

If you would prefer a single room when available or you are a single traveller, you will be charged a supplementary charge for certain nights. If you are a single traveller and are willing to share with another traveller of the same gender let us know and we will try to pair you up if possible.
Payment of the Single Supplement Charge does not guarantee a single room booking when staying in accommodations on the nights of Day 2, Day 3, Day 4, Day 5, Day 6 & Day 7 due to limited availability in those accommodations.
Single rooms are only guaranteed when we are staying in a hotel in Tokyo on Day 1, Madarao Kogen Day 8, 9 and Kanazawa Day 10.
In the event that a single room cannot be provided, Yamnuska Mountain Tours will refund the portion of the Single Supplement Charge relevant to the nights on which a single room cannot be provided to you.

Non-Smoking Policy

Yamnuska Mountain Tours will try to fulfill requests for non-smoking rooms. However Yamnuska Mountain Tours cannot guarantee the availability of non-smoking rooms because some hotels and Japanese inns (Ryokan) do not have non-smoking rooms or such rooms are in very limited supply.
LOGISTICS
Hike Difficulty

It is a Moderate hike. A moderate level of fitness is required for the hike. The trail is not technical however there are frequent elevation changes throughout the day with some steep climbs. You will need to be able to hike in a group over five days, averaging a comfortable 6 kilometers per day with a day-pack for 4 to 6 hours each day.

The majority of the trail is well-maintained and signed and pleasantly cushioned with fallen leaves, which your feet and knees will appreciate. It can be very slippery and muddy when wet with tree roots. Hiking poles and hiking boots with good ankle support are strongly recommended. The suitable age for the hike is over the age of 18.

Guides and Group Size

Yamnuska tour leaders are professional guides certified by the Association of Canadian Mountain Guides (ACMG), they are fluent in both English and Japanese. They have extensive experience in both Japan and in the Canadian Rockies. They have advanced wilderness first aid training and heritage interpretation accreditation. They carry emergency equipment including a group first aid kit and communication tools. A minimum group size is 8 guests.

Meeting Place and Time

You will meet your Yamnuska tour leader at our hotel in Tokyo. There will be a tour briefing at 5pm after which we will go out for our welcome dinner at a nearby restaurant.

Getting to Tokyo and Transportation

Upon booking you will receive an information package by email. It will include detailed instructions on how to get to our hotel from the Tokyo (Narita) Airport. If landing at another airport or arriving in Tokyo by rail or other means send us your travel details so we can send you customized instructions.

Waiver

There is a degree of hazard in all mountain activities. All participants must sign the Yamnuska waiver of liability prior to commencing any Yamnuska Mountain Tours / Yamnuska Mountain Adventures program.

Travel Medical Insurance

You are required to purchase travel medical insurance to participate our Japan programs.

Travel medical insurance covers and protects you against unforeseen events during the tour in Japan. We appreciate not everyone wants the added cost of insurance, but in our experience unplanned events happen regularly. Your tour leader will do their best to assist guests when unplanned events happen, but there are easily obtained policies that can protect your financial investment.

We are hiking through a rural, remote area in Japan. It is your responsibility to have appropriate travel medical insurance during your trip in Japan.

We strongly recommend that you check your insurance if it covers emergency medical - related assistance services such as, -locating local medical providers, -arranging transportation and translation services, -coordinating evacuations including ambulance and emergency air transportation, -arranging accommodations and meals for extension of your stay.

Because you are traveling in Japan and it can be difficult to find a medical facility that provides assistance services in your first language. When you don't understand what the doctors and nurses are telling you about your conditions, translation service will be of great help to you.

If you have travel insurance with your credit card, please make sure you check on the coverage and if you think it does not cover for the type of your travel to Japan, you may want to reconsider.

We also strongly recommend you find a trip cancellation or interruption provider as we will not be in a position to credit or refund your fees.

Booking & Cancellation Policy

Please book as early as practical to avoid disappointment. A $200 CAD non-refundable, non-transferable deposit is required at time of booking. Final payment is due eight weeks before the start of the tour and that amount in Canadian dollars will be calculated using the current official Yen exchange rate. The Canadian Dollar price is subject to change without notice due to fluctuations in the exchange rate for the Japanese Yen.

Cancellation less than eight weeks before the program start and during the program results in loss of entire amount paid. The entire amount you paid is non-refundable and non-transferable.
CLOTHING AND EQUIPMENT
What to Bring

You will need to bring your own daypack and personal clothing (guides carry first aid and emergency gear). Cotton clothing is NOT recommended as an insulating layer as it causes rapid heat loss when wet. Weather conditions can vary from hot to cold, rainy and even snowy meaning you need to be equipped appropriately. It also can be very slippery when wet, due to many tree roots and muddy terrain. We highly recommend that you wear hiking boots which provide firm ankle support. Walking poles are highly recommended and available for rent.
Please see links below for more details